Essential Oil Starter Sets
Starter sets are a great way to get started with essential oils and offer extra savings!  The most popular oils are bundled and discounted below wholesale pricing.  
Wholesale pricing (25% off retail) and a FREE annual membership
FREE annual Membership ($35 value) works just like a Costco card
Order when you want for an entire year and get 25% off retail  
No minimum order or autoship required
Renew annual membership (optional) $25 and get a FREE Peppermint oil
Get a FREE diffuser with min. 150pv
FREE shipping on all starter sets
These are a few of my favorite Starter Sets.  Visit ➡️my Doterra Website to view the entire collection or purchase oils individually and get 25% off retail pricing.
This post may contain affiliate links.  Read my full disclosure here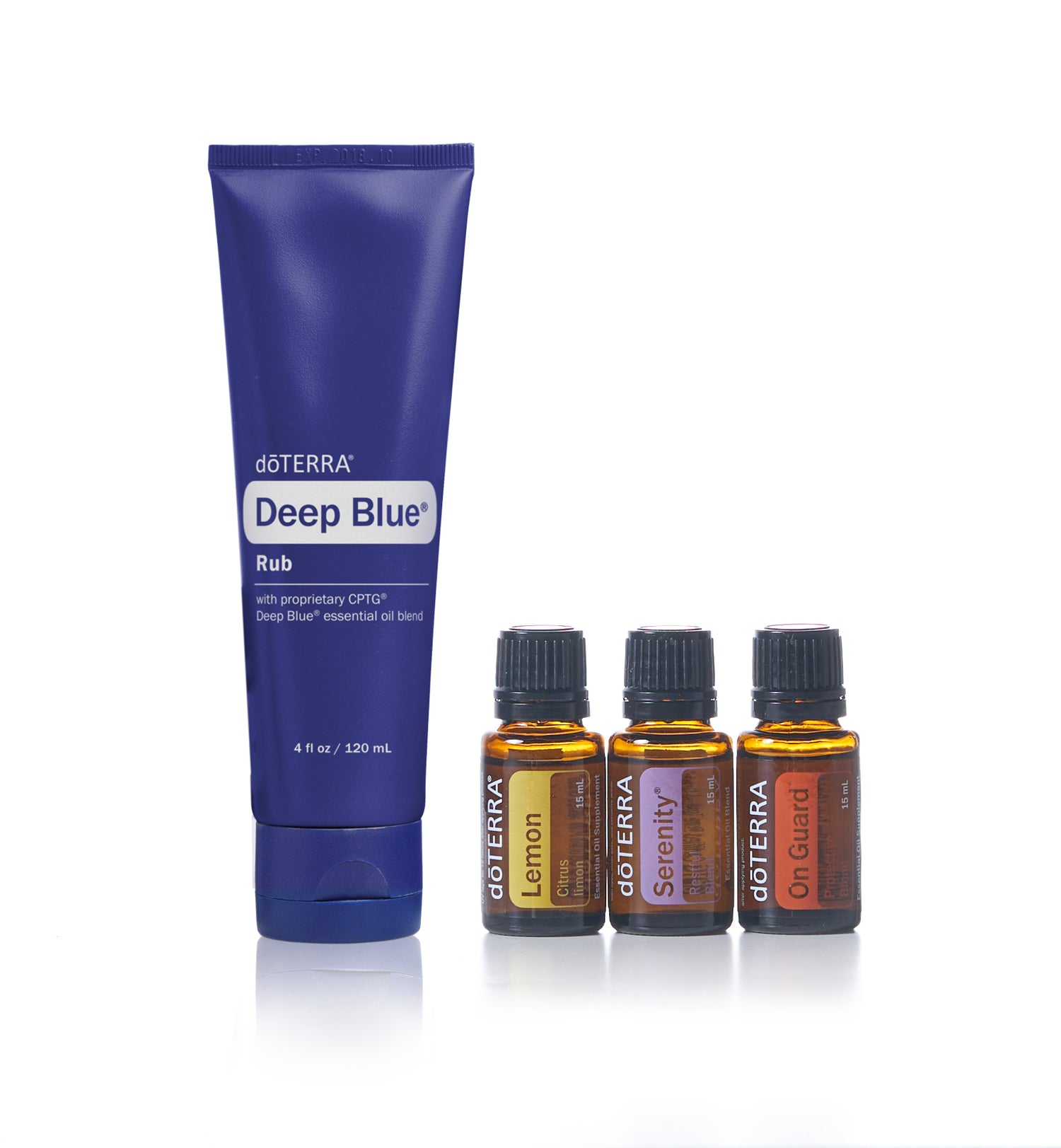 Simple Solutions
If you're just getting started with essential oils, the Simple Solutions Enrollment Kit is perfect for you. As the name suggests, this kit includes simple products that offer simple solutions to everyday problems and tasks. With three doTERRA powerhouse products—Lemon, doTERRA On Guard®, and doTERRA Serenity®—this kit is both simple and effective. Along with these three top-selling oils, Deep Blue® Rub ensures you truly have the basics covered to get started with essential oils.
Buy Simple Solutions Kit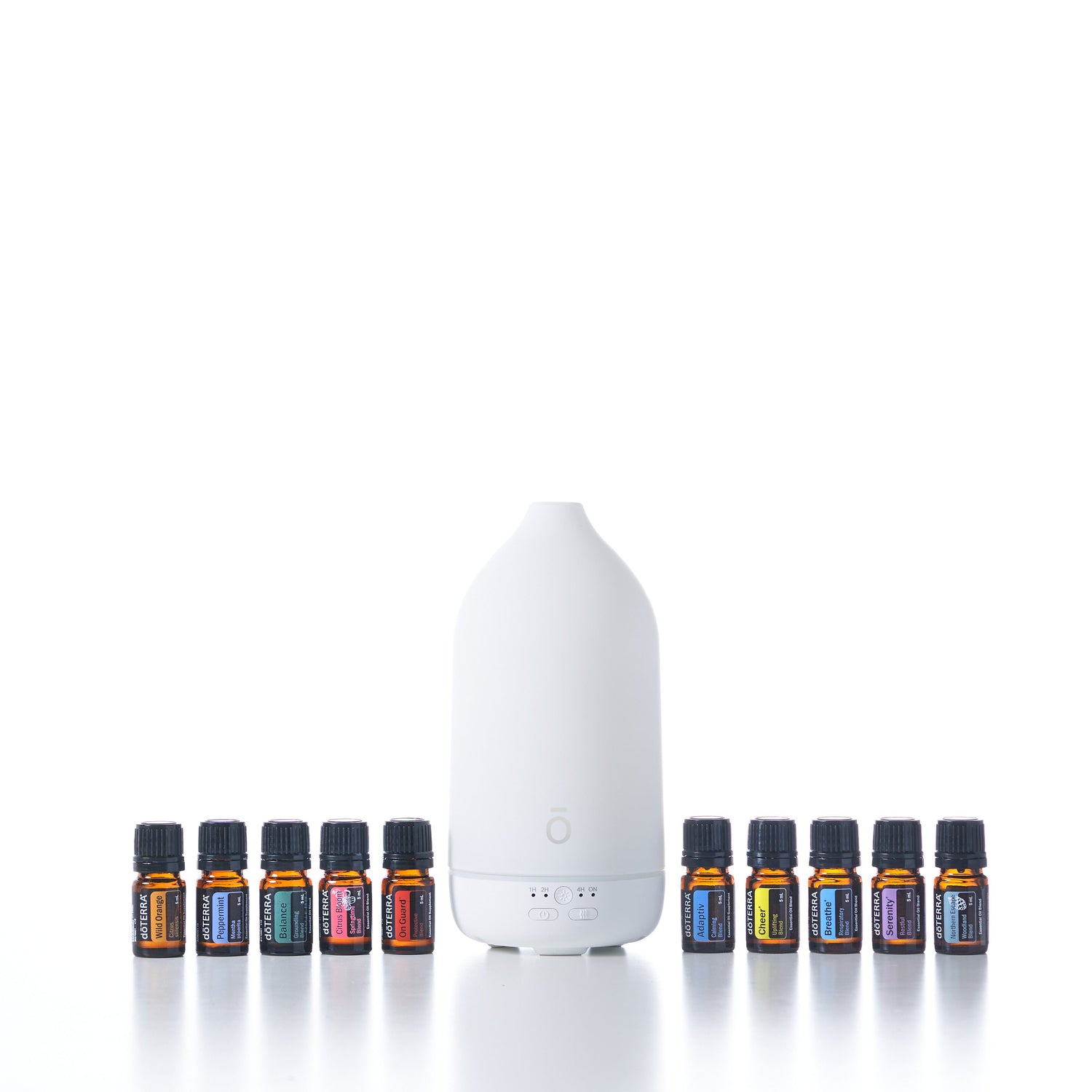 Aroma Essentials
For those looking for simple ways to eliminate toxins in their home, aromatic products are easy starting points. But saying goodbye to synthetic fragrances from candles, air fresheners, and other artificial products doesn't mean you have to give up the wonderful aromas you love so much. That's why we created the Aroma Essentials Collection, which comes with the best essential oils to help you freshen your air and keep your family safe from harmful toxins.
Buy Aroma Essentials Kit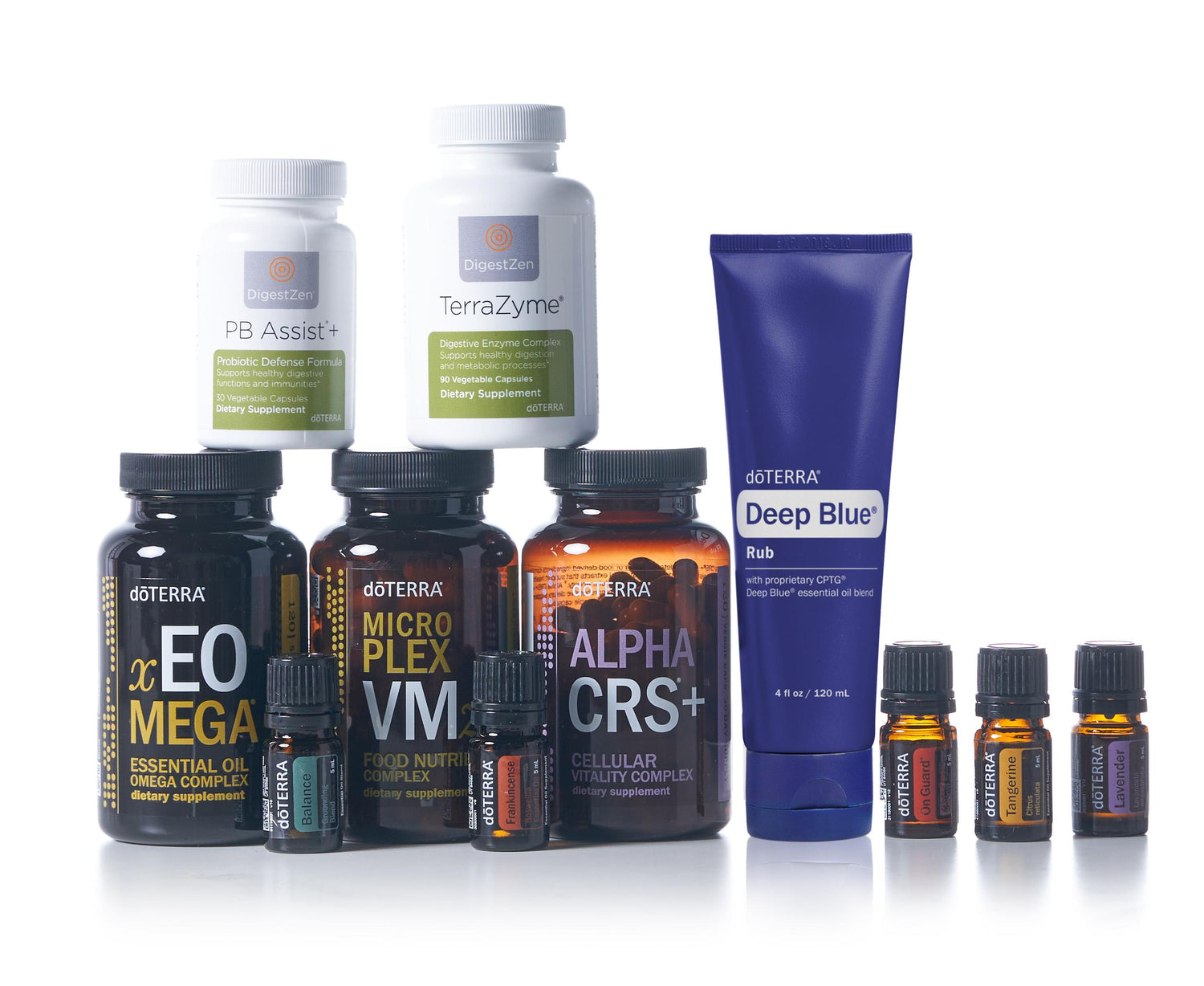 Healthy Habits
If you want to be the healthiest version of yourself, the best way to take charge of your wellness is by building habits. The products in the Healthy Habits Kit are the tools you need to make healthy choices every single day and establish a routine that lends itself to the healthy lifestyle you're striving for. With bestselling doTERRA essential oils, blends, and supplements, the Healthy Habits Kit gives you support as you walk the path toward a happier, healthier you.
Buy Healthy Habits Kit